Camps and Training
Recreational and Academy Camp
July 12th – 14th | 6:30 – 8:30pm
All around skills training for recreational and academy players U5 – U16. $75 per player, includes a camp t-shirt.
Striker / Keeper Camp
July 19th – 21st | 6:30 – 8:30pm
Specialized training for U9-U18 players, focused on goal scoring and goal keeping. $75 per player, includes a camp t-shirt.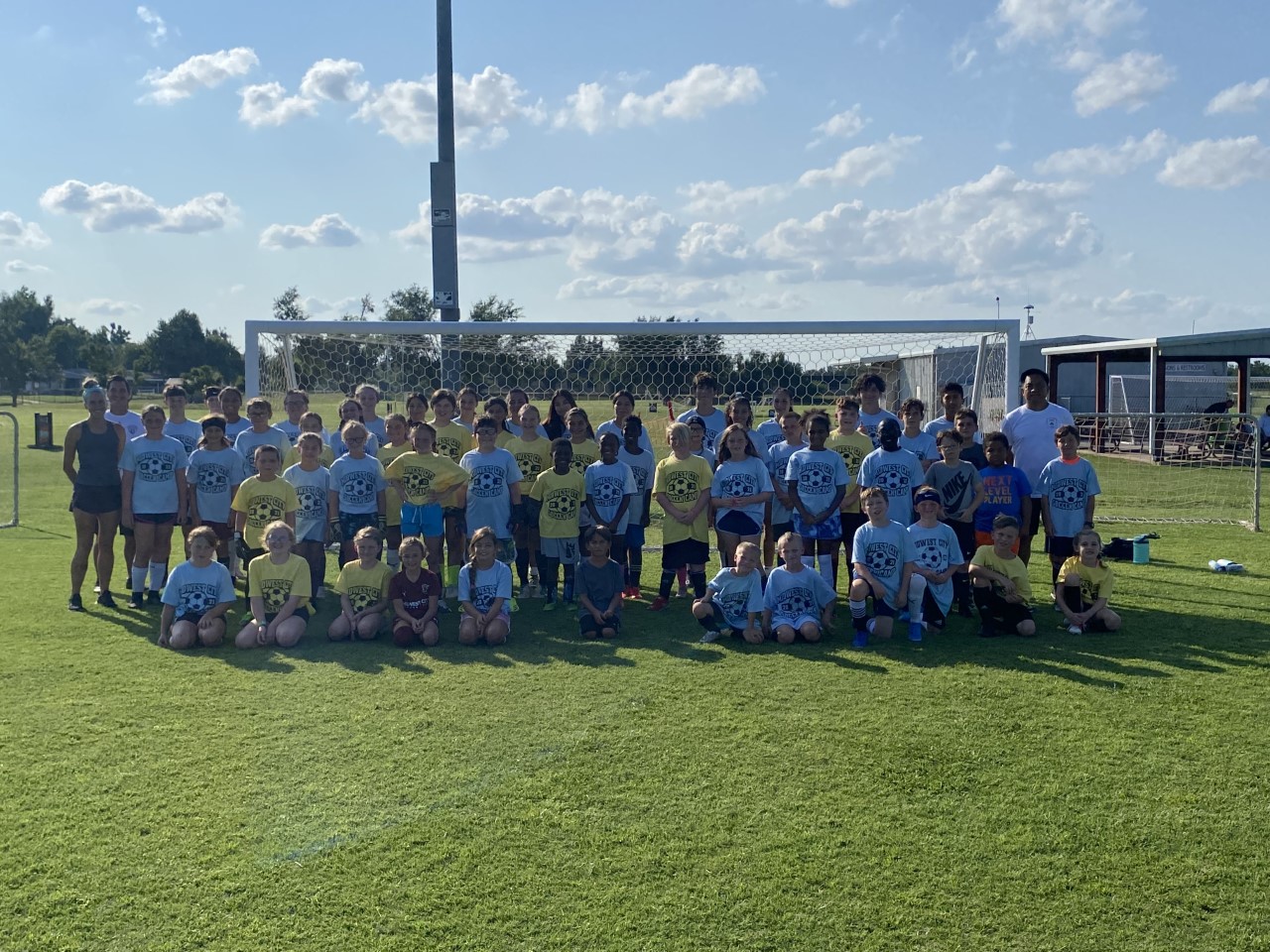 West Ham United Development Camp
In July, 2022 we hosted a West Ham United Foundation coach from London, England who put on a fantastic West Ham United North American Academy Player Development Camp! Look out for the opportunity to register next summer.
Goalkeeper Training
All Midwest City Soccer Club goalkeepers can attend free weekly goalkeeper training. Goalkeepers will be divided into Beginner and Advanced groups. For more information, contact our Director of Coaching or follow us on Facebook.
Private Training
For additional cost, players can arrange private training with a licensed club coach. Private training focuses on the individual player's needs, and can include:
- Shooting / ball striking
- Passing / receiving
- 1v1 attacking moves and defending
- Position-specific development
- Speed / agility
For more information or to be paired with a trainer, contact our Director of Coaching.